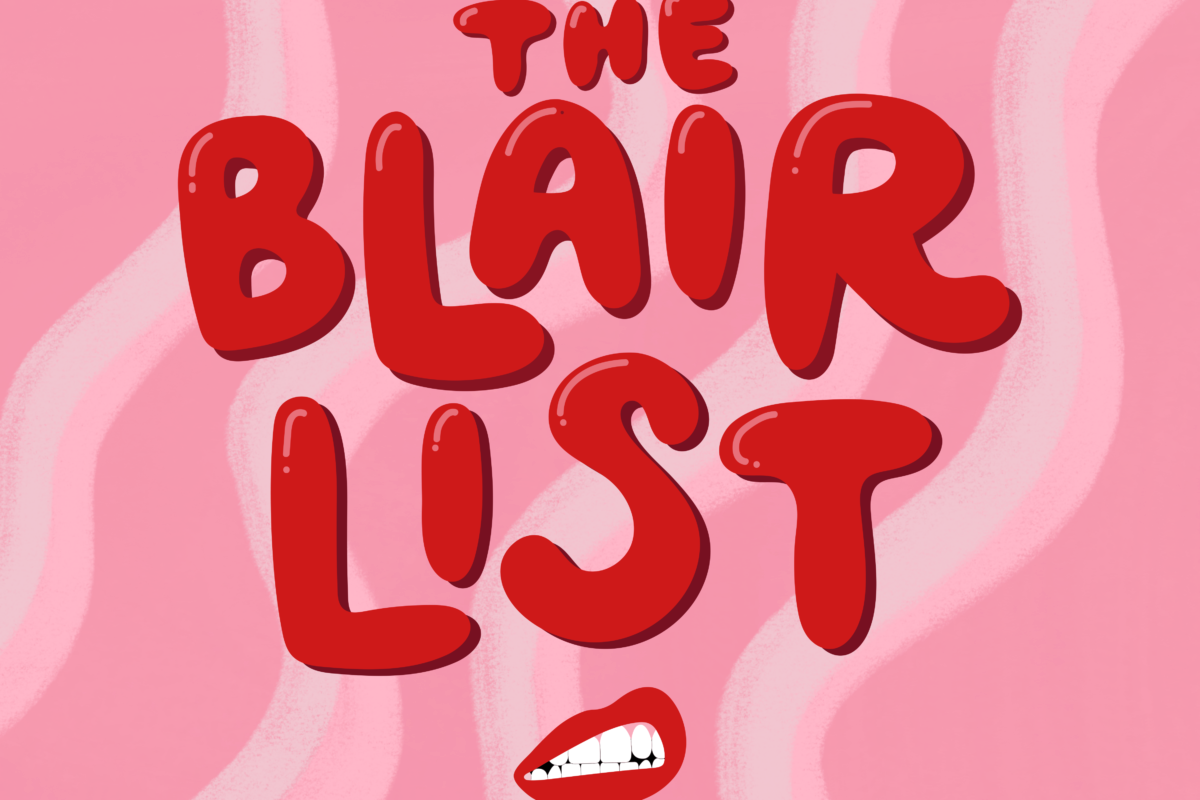 It all began back in 2013 when I was attending the Fashion Institute of Technology in New York City. I was surrounded by all of these incredible creatives who worked so hard in different fields and all had one thing in common – they never got the credit they deserved. Something about this just didn't sit right with me, so I took action. I had one mission only, and that was to inspire as many people as I could.
I decided to launch a blog called The Blair List. It started off as a fashion blog where I wrote about things I loved: new runway collections, sample sales in the city, and outfits that I put together. This grew into becoming a more behind the scenes look into the fashion industry, where I found up and coming designers to interview and showcase. I loved connecting with fellow creatives who had a burning passion to just succeed at something they loved.
As time went on, this quickly evolved into writing about something else that I'm really passionate about – music. I started dropping weekly playlists of up and coming artists, writing album reviews and attending more live concerts. This led me to my first ever recording studio visit, where I was able to see a song be created from start to finish for the first time ever. This was one of the most eye opening experiences for me because when you're listening to a song, you don't see the work that gets put in, the amount of times you re-record until you get it perfect, and the village that it takes to make an artist successful. I was in awe of the process. I immediately started interviewing these rising artists, trying to highlight their journeys as much as possible. What I once thought was a glamorous and unreachable universe quickly turned into a real, not-so-glamorous environment. Nothing was as it seemed. I realized again that no matter what field you work in, creatives really don't get the credit that they deserve for everything they have to deal with.
This made me stop and reassess what The Blair List stood for. How could I put all of my focus on bringing a real, behind the scenes look into two of the most popular industries that seem so out of reach? I then turned my website into a platform for just interviews, to highlight these creatives who worked in music and fashion and finally give them the credit they deserved.
After I graduated college, I was thrown into the workforce right away. I went from being in school to suddenly working 50+ hours a week and barely having any time to listen to music, let alone write about it. I decided to take some time off to focus on growing my career. Friends would reach out and ask me "When are you bringing The Blair List back?" several times a week, but I just didn't have the time to make it into what I envisioned for the brand.
Fast forward seven years later, and here we are… I caught myself in the same rut I was in as a student at FIT who just yearned for a creative outlet of my own. I only had one thing to do: bring The Blair List back. But this time, I wouldn't be writing blog posts, I was going to transform it into a podcast where I could bring these interviews to life. Which brings me to today.
I'm so beyond excited to introduce to you the first ever episode of The Blair List podcast. The Blair List has transformed into a digital podcast experience featuring creatives from all over the world. From conversations with leading music industry executives to start-up entrepreneurs, you'll learn about how these go-getters made their dreams come true – and what they learned along the way.
Press play below to listen and don't forget to follow me on social @TheBlairList to let me know what you think!
Love,