On October 16th, Revolt Music Conference made its return to South beach. If you weren't able to make it to Miami, unfortunately, you missed out on some great industry insight from some of the music and technology industry's best. However, we're here to give you the run down to make it feel like you actually attended.
From performances from legendary artists like Puff Daddy and the family (Lil Kim, French Montana, King Los and even Lil Wayne and Busta Rhymes) to emerging artists like Kodak Black, DeJ Loaf, Jidenna, Bryson Tiller and Kehlani, #RMC2015 did a perfect job blending together established artists with the up and comers paving their own way through their career. There was something for everyone!
The performances were incredible, but the "meat and potatoes" of the weekend were definitely the panels. I was able to learn from some of the top A&Rs, managers, industry executives, producers, radio personalities, and directors, while gaining inside knowledge and tremendous inspiration all in one.
The mogul himself, Sean "Puffy" Combs, did an amazing #AskDiddy panel that motivated and inspired everyone in the room. My girl Julz even interviewed the CEO of Revolt TV, Keith Clinkscales, on live TV!! The ballroom where it was held was packed with hungry, talented, and ambitious individuals, and Julz did an awesome job during her interview. (A little insider: she was asked to do it only 30 minutes before she went on stage! What a boss!)
Each panel helped with a different aspect of the entertainment industry, but majority of them had the same message: "Never give up on your dreams and educate yourself to the highest capability in whatever field you're passionate about." No matter who you are or where you come from, you're able to make your wildest dreams come true with hard work and perseverance.
My personal favorite panel of the conference was Scooter Braun's Q&A, where he dished on what it was like managing the most famous person on social media: Justin Beiber. He explained that when you believe in someone as much as he believes in Justin, magic happens. Scooter was strong and confident during the panel, but also super relatable and explained that "it's important to realize America is not the whole world. Travel, get a passport, and your whole perspective on life will change."
Then, there were the pool parties, after parties and after after parties. Between the panels and performances, there were networking lunches and official networking events that were designed to introduce people to grow their contacts. Surprisingly, though, a lot of networking happened by accident at charging stations and in hallways and lobbies! Who would've thought?!
While at the time, inclement weather cancelled and postponed pool parties and performances, nothing was able to halt the valuable knowledge learned and contacts exchanged between the current leaders of the game, and the young dedicated aspiring talent, tech, business amatures chasing their dreams to become professionals in the entertainment industry.
If you're serious about your craft and developing a career in the music industry Revolt Music Conference is the place to be. Don't miss out! In the words of Mr. Combs himself, "Be relentless in the pursuit of your dreams. If you want it bad enough don't let anything stand in your way."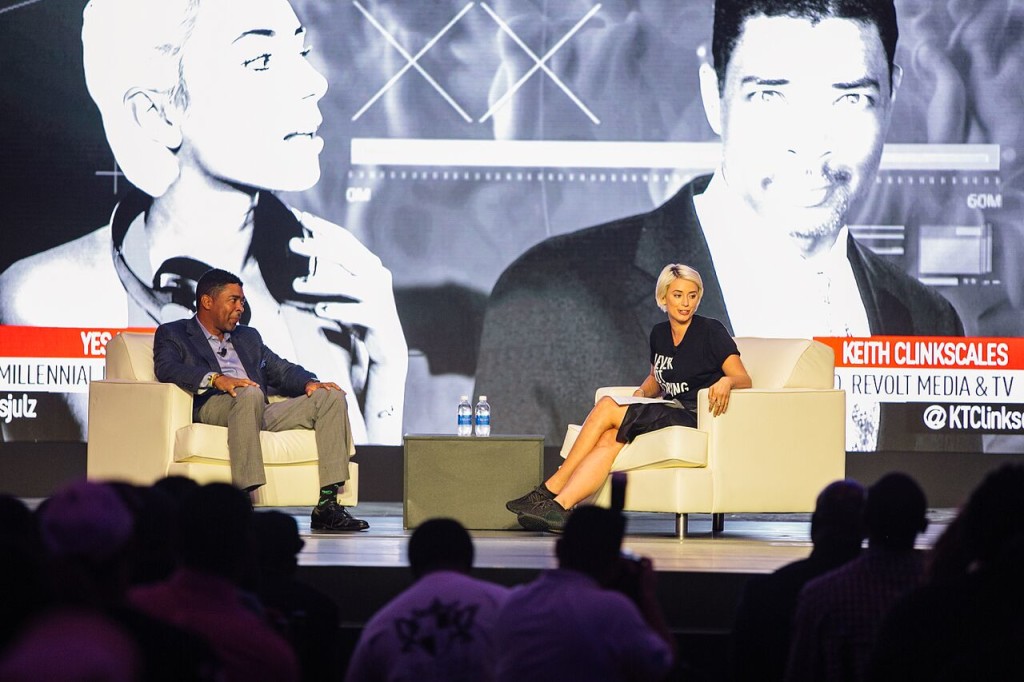 Julz interviewing Keith Clinkscales, the CEO of Revolt TV.
Bryson Tiller, Michael B. Jordan, Kehlani & YesJulz at Revolt Music Conference 2015.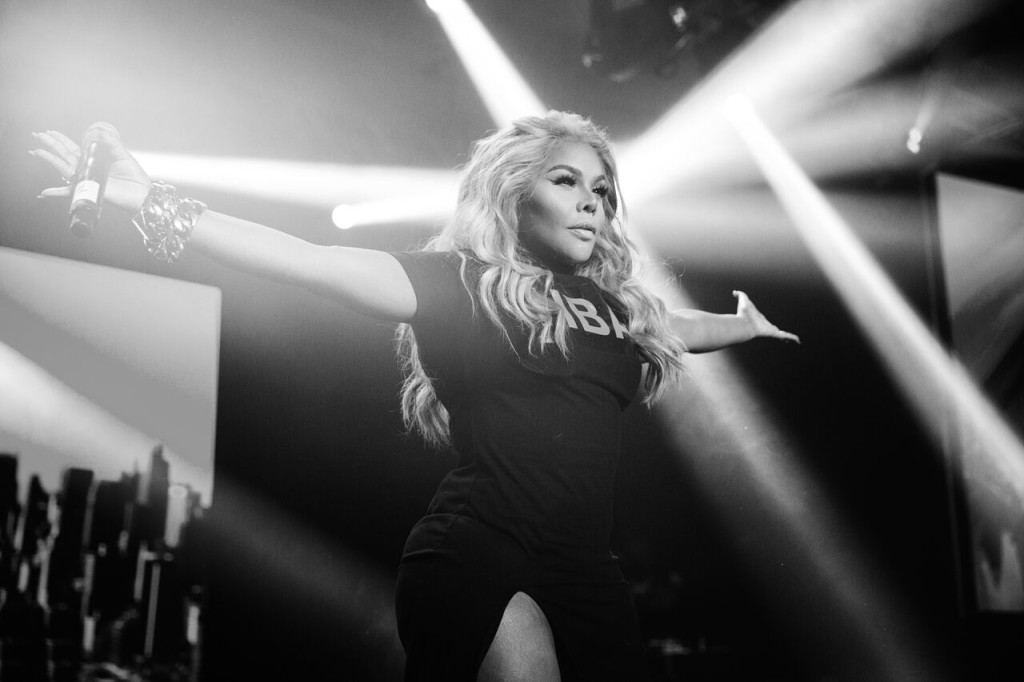 Photos by Greg Noire.
For more photos by Greg, click here.